~*~ These pages are still under construction.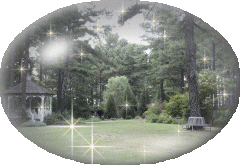 IN HIS GARDEN
The Tales of the Garden is a series of short stories. Although Tales of the Garden
is a fantasy as written, the stories are, in fact, about people i know and hold dear and the stories
are quite real. The garden is life, the gardener is the creator - by whatever name you know him or her,
the angel is the silver web that connects us all, and the focus of each tale is actually a very real person.
These tales are my understanding of events, of people I know and have come to care deeply about, and about
the truths of life as I understand it. I take full accountability for the tales as told - but must acknowledge
that I am merely the recorder, these are the lives of real people - and the unfolding of real events. I have
(and will likely continue to) turned to others to verify information, to add detail, or to find reasons and
I am grateful to them for their help. In the first tale i introduced the plant, a dear friend who I count
as not only a very dear friend but in so many ways a guide and mentor. He also is first to see the tales and
be asked for feedback, and without his support I likely would never have penned the tales or found the courage
to develop these pages on the web. If you find pleasure in these tales or any of these pages then know they are
here because he cared enough to encourage me.

Silver Dawn - Candace
*****************************



THE GARDEN ANGEL

In the corner of the garden
in the quiet of the soft place of solitude
where the weary soul can find rest
the restless soul can find peace
and the sad soul can find joy
dwells the garden angel.
One cloudy day while resting there I asked
how did an angel come to here reside?
"I came to be here to share times when you are happy,
to watch over you in times of trial
and protect you in times of trouble.
Your heavenly father did not intend you should face difficulties alone
or lack someone to share either large or small joys.
I keep this place, that it may always be a shelter,
that it may always be calm and beautiful,
and that you may never have to face this world alone."

© Candace
THE GARDEN TALES
WHY

For everything in our lives there is a reason, a season, or a lifetime
– it is not ours to define what category anything falls into.
Everything in our lives falls under these three categories
– from the most insignificant and mundane item we encounter
to people in our lives,
there is a reason, a season, or a lifetime.

© Candace
A REASON, A SEASON, A LIFETIME
INDIVIDUAL PAGES
A SPECIAL PLACE AT RAINBOW BRIDGE
Just this side of Heaven is a special place - a place
where all are well, healthy, and at that age where they
were at their best. It is a place of infinate beauty and
happiness. Here the angels always have time to play and
always have treats in their pockets - and always they
have each one's favorite treats. It is not perfect for
each here is waiting for their special someone or someones
- one who they miss acutely and who grieves deeply for
them. Often they arrive confused, suddenly in such a
beautiful place and suddenly young and healthy and feeling
well. They arrive in a place special even in this special
place, a small beautiful space near the edge of the place
known as Rainbow Bridge, with a reflecting pond at it's
heart. This pond is like no other, her waters are clear
and pure, and her surface is bright and reflects like a
perfect mirror, reflecting other places like a window to
those left behind. Here new ones are met and helped to know
where they are, comforted and shown how to comfort their
loved ones. Here is where they first see the Rainbow Bridge
and the infinate beauty of their home while they wait for
their special one. Here at the reflecting pond is where they
are met by the Silver One
TALES OF THE SILVER ONE
IN LOVING MEMORY
If I could offer only one suggestion to others about their loves
it would be this, 'Make and record as many wonderful memories as
you can". Too often we put off that extra walk, that chance to play,
to hug, or to love. To often we say to ourself, 'I'll take some
photos tomorrow'. And too often we run out of tomorrows.

I wish I had more photos of my angels - in some instances I wish I
had even one - even a poor one is better than none. I have no photos
of Velvet, my sweet little boy with shiny a black coat and tiny white
feet. I wish I had photos of all of my feral babies, and I feel lucky
I have those i do, but it is nowhere near the 90 plus i have lost.



TRIBUTES
Please enjoy your visit, come often. We are constantly
growing. And if you find comfort or joy here, please
share this site with your friends.

Thank You,
Candace / Silver Dawn